Stunning Styles and shapes to give you perfect control of your light and privacy
A full height style shutter covers the entire height of the window producing a simple and elegant effect whereas a cafe style covers the bottom part of the window, leaving the top uncovered, perfect for overlooked windows whilst allowing natural light to flood the room. No matter what style you go for, you'll find a delightful finish.
View our range from timeless wooden or faux wood shutters to inspiring vinyl shutters.
Our Shutters Range
Wooden Shutters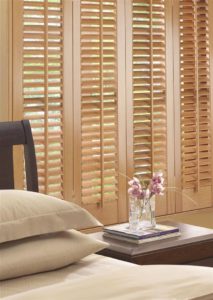 Combining superlative design with timeless style, the Luxaflex® Interior Shutter collection exudes quality and elegance and has been designed to suit any interior style from vintage chic to modern minimalism.
View Wooden Shutters
Vinyl Shutters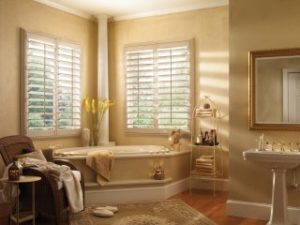 Luxaflex Vinyl Shutters transform ordinary windows into inspiring highlights of the home. Combining elegance with the durability of vinyl they are perfect for windows everywhere: formal living rooms to rough-and-tumble playrooms – even busy kitchens and steamy bathrooms.
View Vinyl Shutters